What is edX?

Have you ever thought about online education? Many students would actually prefer this kind of thing compared to going to classrooms and receiving traditional education. However, online courses and colleges are still not very popular. People value traditional schooling much more than this new, online one, which isn't fair. EdX is a perfect example of how you can receive great education online, from the comfort of your home. 
edX is a nonprofit organization that offers free online courses from the world's top universities
They help learners of all ages and backgrounds gain the skills they need to find success in their lives, careers, and communities.
Their mission is to change lives through learning by providing access to high-quality education for anyone, anywhere. edX is committed to being a platform for lifelong learning that fosters an inclusive culture where anyone can participate in academic dialogue with some of the world's greatest thinkers.
It provides a wide range of choices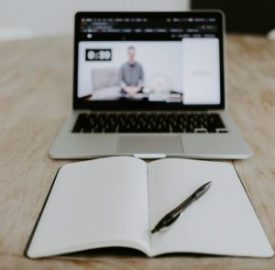 Since its founding in 2012, edX has offered more than 2,500 courses and 1.8 million certificates to learners in 200 countries around the world — from students and teachers to working professionals, stay-at-home parents, retirees, and people who want to expand their minds and advance their careers.
EdX is committed to democratizing education by promoting Open Online Courses (OOCs). Hundreds of universities worldwide use our open source technologies as part of their own learning management systems (LMS), providing access to hundreds of thousands of student users each month. EdX also provides an open source platform so that any university can offer its own OOCs for free online or for a small fee.
edX also offers affordable course series that prepare learners for high-growth careers
Additionally, edX also offers affordable course series that prepare learners for high-growth careers in areas such as data science and artificial intelligence. The edX Deep Learning Professional Certificate (DLPC) prepares students to work with Deep Learning tools and frameworks like TensorFlow, PyTorch, or Microsoft Cognitive Toolkit (CNTK). Students learn how to use deep learning models for computer vision, natural language processing (NLP), speech recognition, and translation.
EdX is an online learning platform you can trust
And because edX is a nonprofit organization, they are able to offer the same high-quality courses that you'd expect from a college or university. These courses are created by faculty members at some of the world's most prestigious universities and taught by leading experts in their fields.
Each course has been designed to help learners gain real-world skills through interactive learning experiences that include class discussions, lectures, and assessments such as exams or assignments. Courses are live so students can engage with other learners from around the world in an online classroom environment 24 hours per day, 7 days per week—from wherever they choose!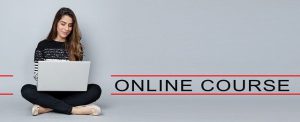 Conclusion
We hope you've learned a little about edX and its mission to democratize education by making it available to all. We believe that everyone deserves access to high-quality courses and programs that can help them advance their careers, change their lives and make the world better.